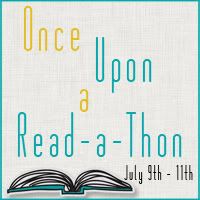 I am participating in the read-a-thon that starts July 9th and runs till July 11th. For more information please go to
Pure Imagination.
I've never done a read-a-thon before, Very excited to get some much needed reading done.
I plan to read:
Harry Potter and The Chamber Of Secrets by J.K. Rowling (in the middle of)
The Ultimate Sacrifice by Talia Jager (started lastnight)
Hereville by Barry Deutsch
Kiss Me Deadly by Trisha Telep
Touch Of Frost by Jennifer Estep
I will update how many pages I've read, what books I've finished and post reviews for them. This will be the page I post my updates on.
Happy Reading, Ashley